Bricks Services in Mohali
The popularity of brick homes cannot be overstated. From housing projects to commercial ones, bricks build a strong foundation for every construction  development. A majority of people prefer brick as their main construction material over any other material. We, at Gupta Bricks  provide durable and high performance bricks to fulfill your dream of owning a home.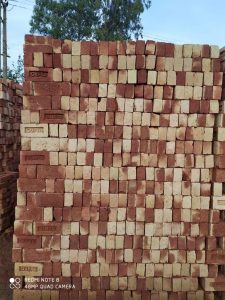 Gupta Bricks takes pride in offering great deals on bricks. We deal in bricks on a regular basis and ensure steady supply of superior quality products for construction industry. At Gupta Bricks, we import the finest materials around the globe to build bricks and to help our clients buy only the premium products.
We specialize in manufacturing and offering bricks in different quality standards depending on the requirement and budget of our clients. Our wide range of bricks is designed to fit any construction product. We understand that shopping for bricks becomes a tedious task when heading a construction project. Therefore Gupta Bricks is here to help you, and is your go-to-place where you can find an assortment of superior quality clay bricks in Mohali.
Our superior quality products are manufactured in our brick manufacturing plant by skilled and experienced professionals. Our skilled professionals have many decades of experience, and always go the extra mile to meet or exceed our clients' requirements and needs.
Our experts' thorough comprehension of brick characteristics enables us to smoothly serve our clients' specific requirements, and has made us one of the fastest growing brick manufacturing companies in India. You can choose from a huge variety of affordable bricks in Mohali that add durability and luxury to any home. We, at Gupta Bricks have worked hard towards achieving greater heights in providing improved quality to our clients.
Need bricks for your next construction project? Visit us and choose from a range of products!